Last Wednesday, the SHARE meeting took place at C-Bèta in Hoofddorp. This time it was all about Circular Plastics, because we won the SHARE award last year.
After the reception we were welcomed by moderator Margo Spek and alderman Marja Ruigrok. Henk Kras was there to answer some questions on behalf of Circular Plastics. When asked what our greatest strength is, Henk pointed out that the strength lies in working together, such as with our partners in the Circular Plastics Alliance.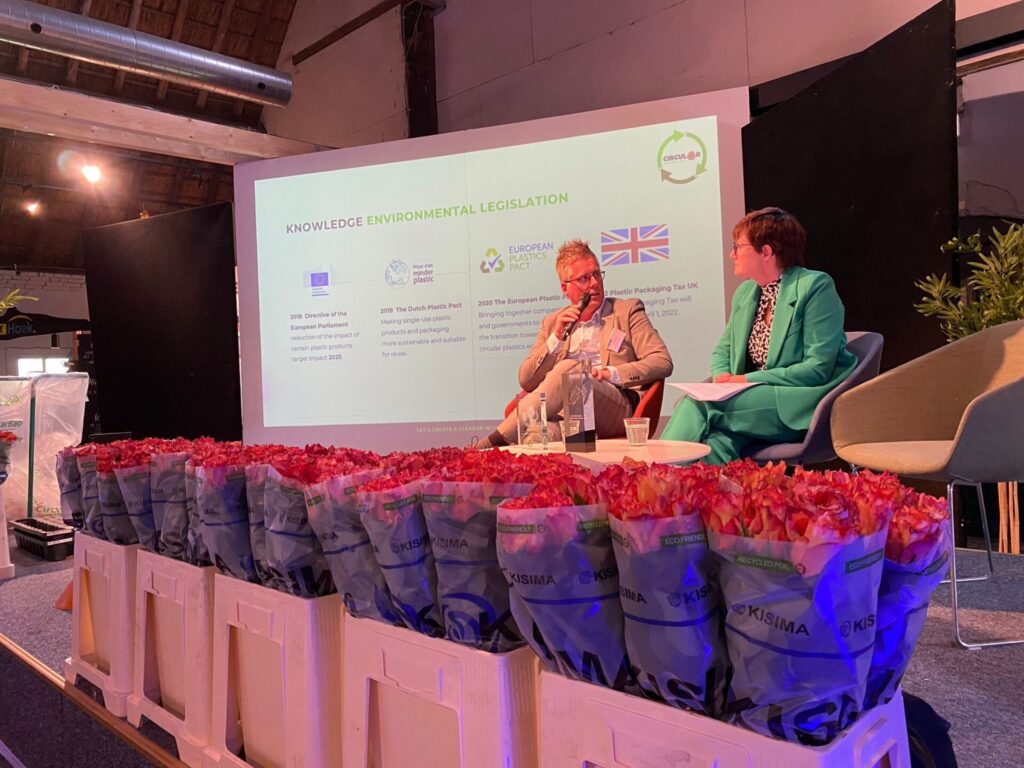 This was followed by interesting carousel sessions with members of the Circular Plastics Alliance:
Lamme Textile Management, CEO Jan Lamme and COO Johan Cornelissen. Case: 100% plastic recycling for KLM and Schiphol. Together with Circular Plastics, a pilot project has been set up with recycled film and new products are being researched from the 'non-woven' waste.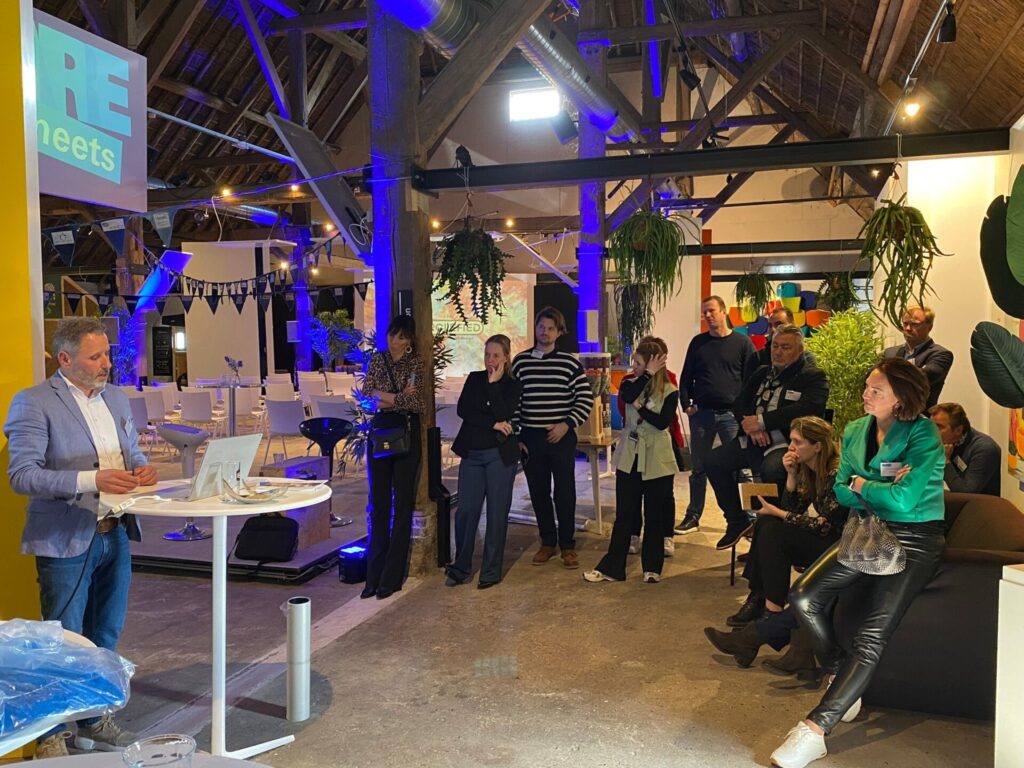 Flow Products International, Erik van Vliet, Senior Project Manager & New Business. Case study: Circular sports pitches. 100% recycled material, made in the Netherlands. Together with the Circular Plastics Alliance, Kras Recycling and Circulr. a closed loop for circular sports pawns has been created. Discarded pawns and bidons are taken back and reprocessed into raw material to make new pawns. Erik van Vliet spoke about the creation of sustainable production chains.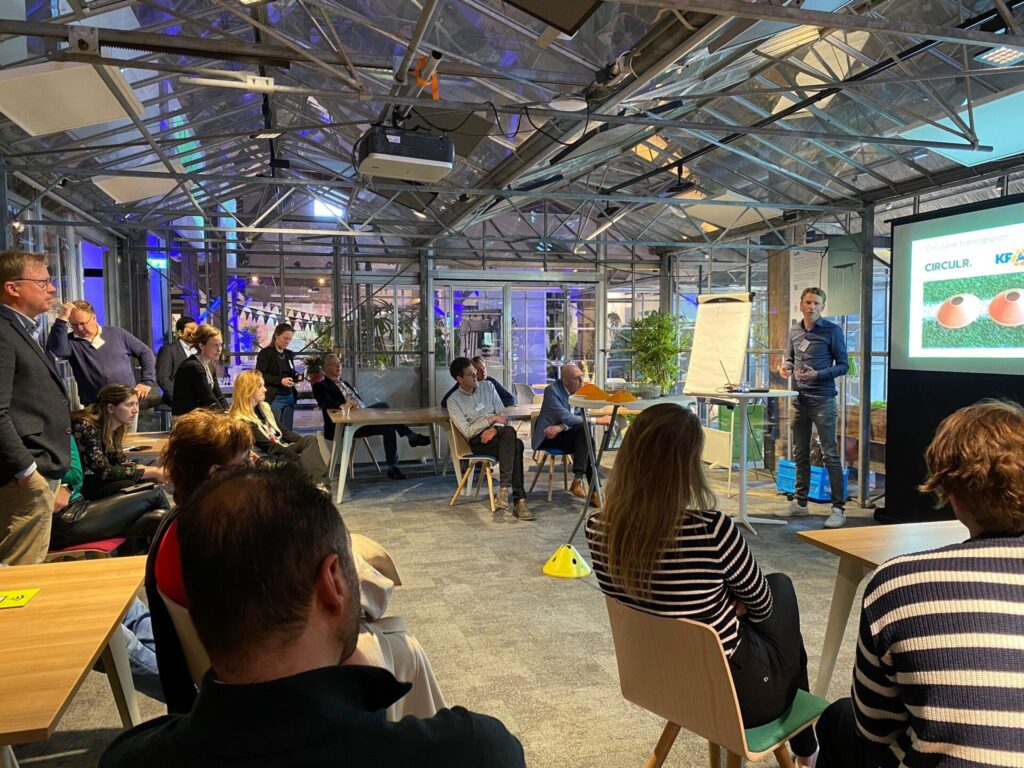 Royal Paardekooper Group, John van Berkel, Managing Director Global Pack BV. Case: the Circularbag® and Recy® range. A circular example is the Circularbag®, developed by Circular Plastics and distributed by Paardekooper. With this waste bag, flower processors recycle plastic waste in a sustainable way. The granulate is used to make recycled flower sleeves. This Recy® line is perfect for floriculture customers who want to comply with (future) legislation where recycled content becomes a requirement.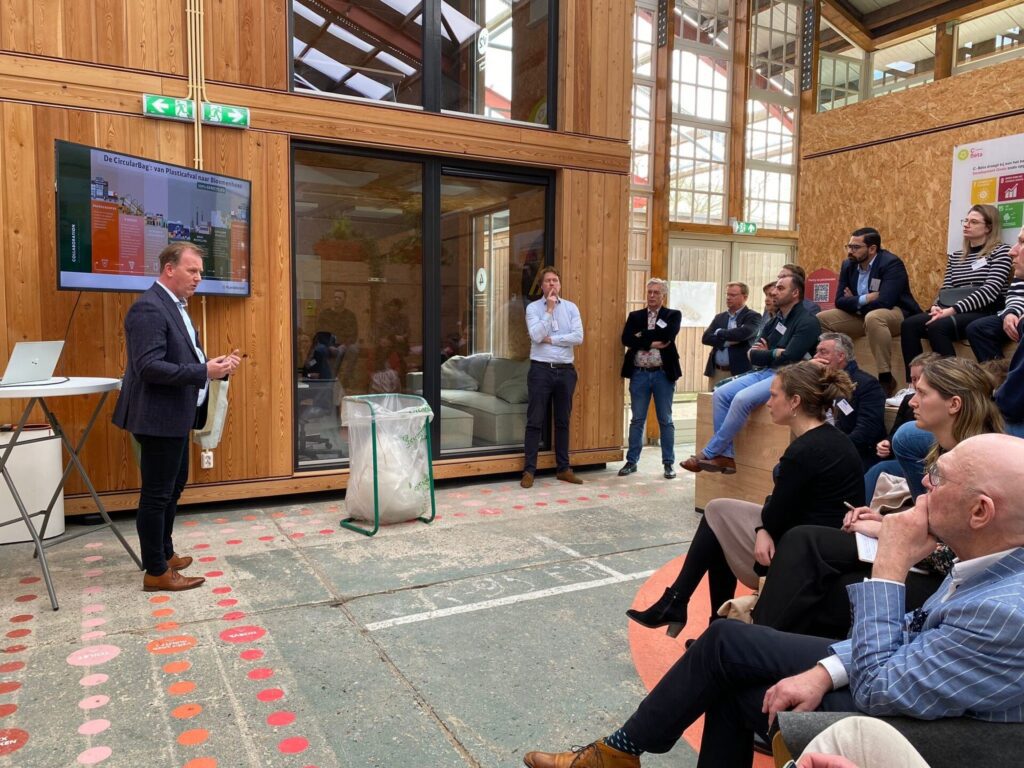 Then Rein Hintzen, on behalf of the Circular Plastics Academy and Horizonteer, talked about the 3-step method to help companies get started. As an example, he gave the recent case of waste stream reduction at the Dutch Flower Group. He also had an interactive session with the entrepreneurs in the room. Where are the opportunities? What can you do to reuse all your company's packaging waste?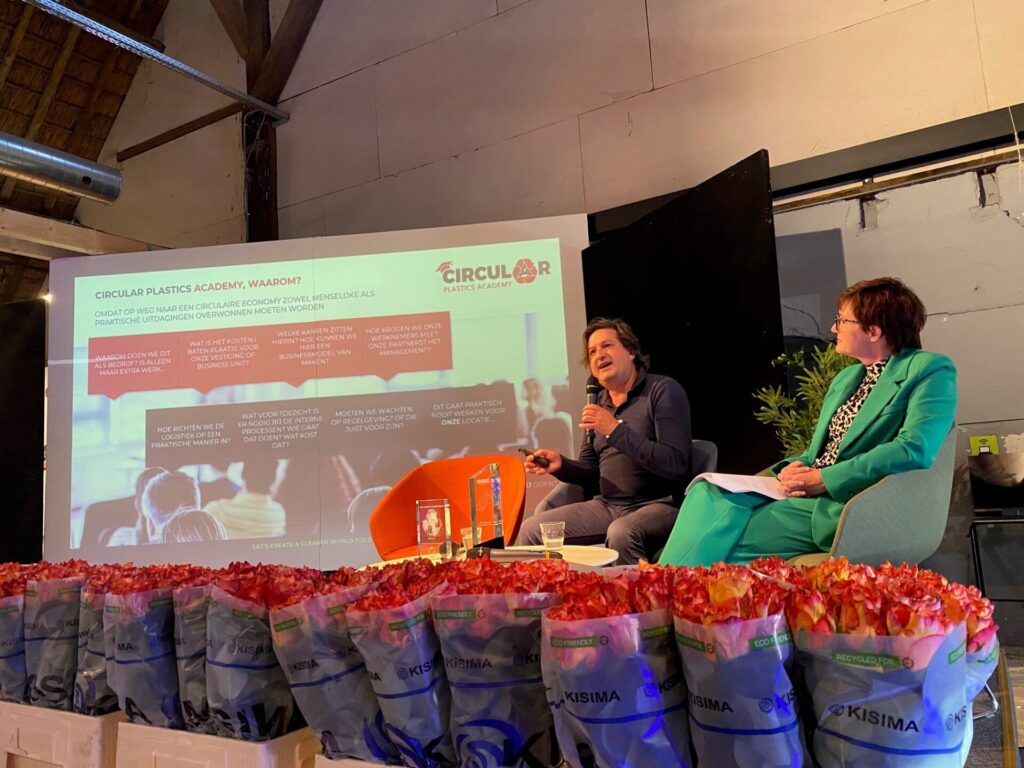 The afternoon ended with a social networking reception. Afterwards, guests went home with a beautiful bouquet of roses from Fresco Flowers (an Alliance member) in a recycled sleeve. We look back on a successful SHARE Meets!